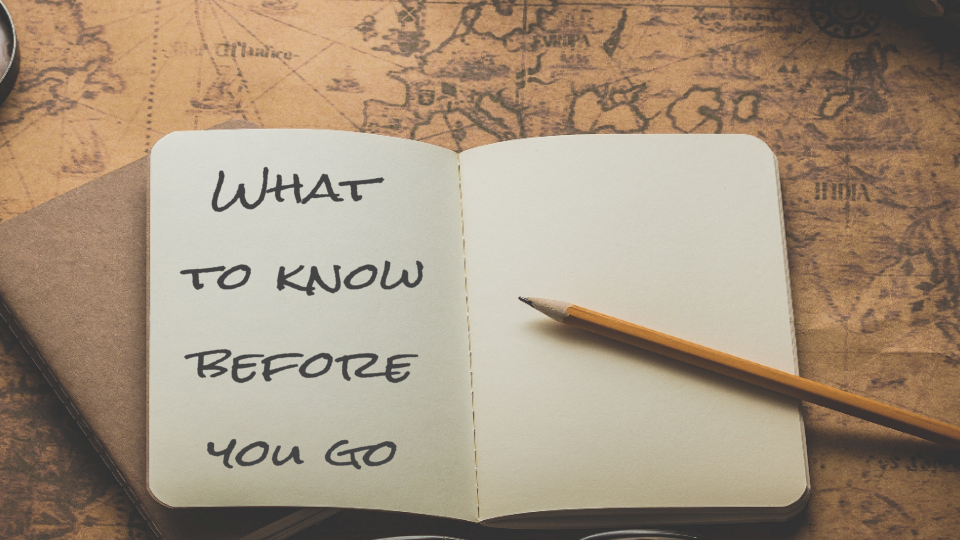 International Travel can be daunting. We've all heard stories about things that happen to good people. But those stories are truly the exception if you know what to expect. This class is designed to let you know what you need to know when traveling abroad.
Class covers trip planning, travel documents, transport, travel health, language tips, staying safe, how to get money abroad, and other secrets that will enable you to fully enjoy your international travels.
As a bonus, you will receive a Travel Planning Checklist and class notes loaded with resources and links.

This class is taught regularly at the following community colleges - but here you can take them online at your convenience.

The Goal of this class
To travel cheaper. Drawing on their seven years of international travel, Dan & Shyla became experts on saving money while traveling. This course is loaded with their secrets. They stress than traveling cheaper is not about being too cheap, as it's more about understanding how to estimate and reduce costs so that you get value for money.
While this course is perfect for those new to international travel, even seasoned travelers take this course to discover more ways to stretch their travel dollars. For some, spending less money while traveling allows their travel budget to go further so they can travel longer.
What To Expect in Class
The class is divided into 9 lessons, so that you can watch/listen to the lessons as your schedule permits. Watch them all at once, or, individually as you wish.
The Class-notes file is a 5 page PDF that contains all the links mentioned in the lessons, so you don't have to try to write them down quickly as they come up on the screen.
If you'd like to check out what the class is like, in the Class Curriculum below, the Welcome to Class Video has been made free. Click the Preview button to check it out before you buy.